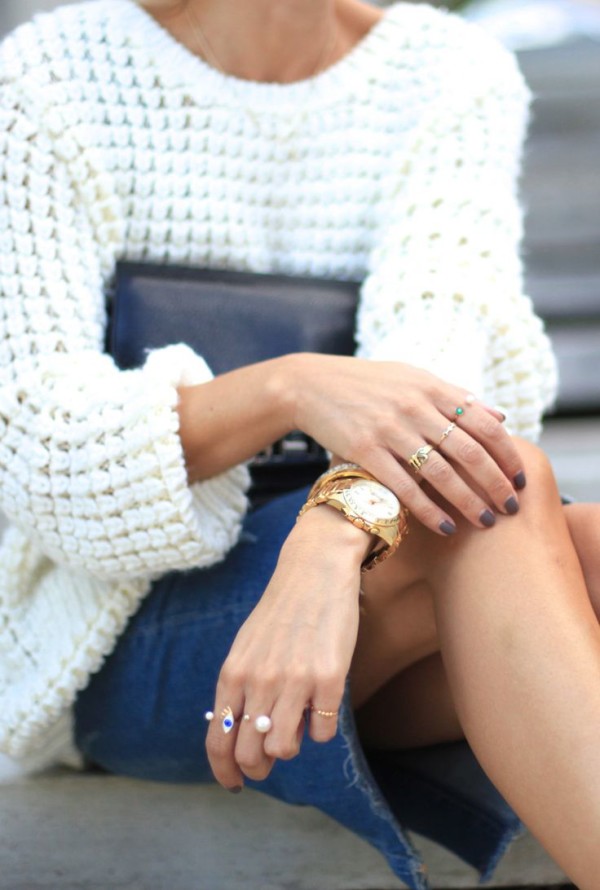 Did you hear? Piperlime is closing! Grab a tissue. I know we are all saddened by this news, but I promise we'll make it through. I've been taking a peek at their sale section quite frequently, insert this pretty little blue romper. Gotta snatch up the goodies before their gone!
I'd love to plan a trip to Marrakesh. Add.it.to.the.list.
The perfect spring jacket for $95 dollars.
This whole Chris Burch and C.Wonder fiasco is quite interesting.
I have been updating my shop like crazy, check out some of my most recent obsessions here.
Wait….Do I need eye cream? Hell yes, you do! Loved Annie's post talking about my all time favorite beauty product – eye cream.
Would like to try this fresh green juice. Thanks to my girl Gwyneth.
Did you know that if you sleep with two pillows under your head and not one, it will help with de-puffing? Magic.
GAP stepping up their game. Love this classic black leather tote. Oh, and it also comes in two other colors.
I just love her.
I started using bareMineral's complexion rescue last week (more on this soon) but my winter skin couldn't be happier – it's light (key for me, I don't like anything heavy), hydrating and lasts all day. You can pick it up at Nordstrom for $29 dollars.
How often should you wash your bath towels? And your sheets?
And in case you missed it this week:
Have a lovely weekend, my friends! Xo. Lauren