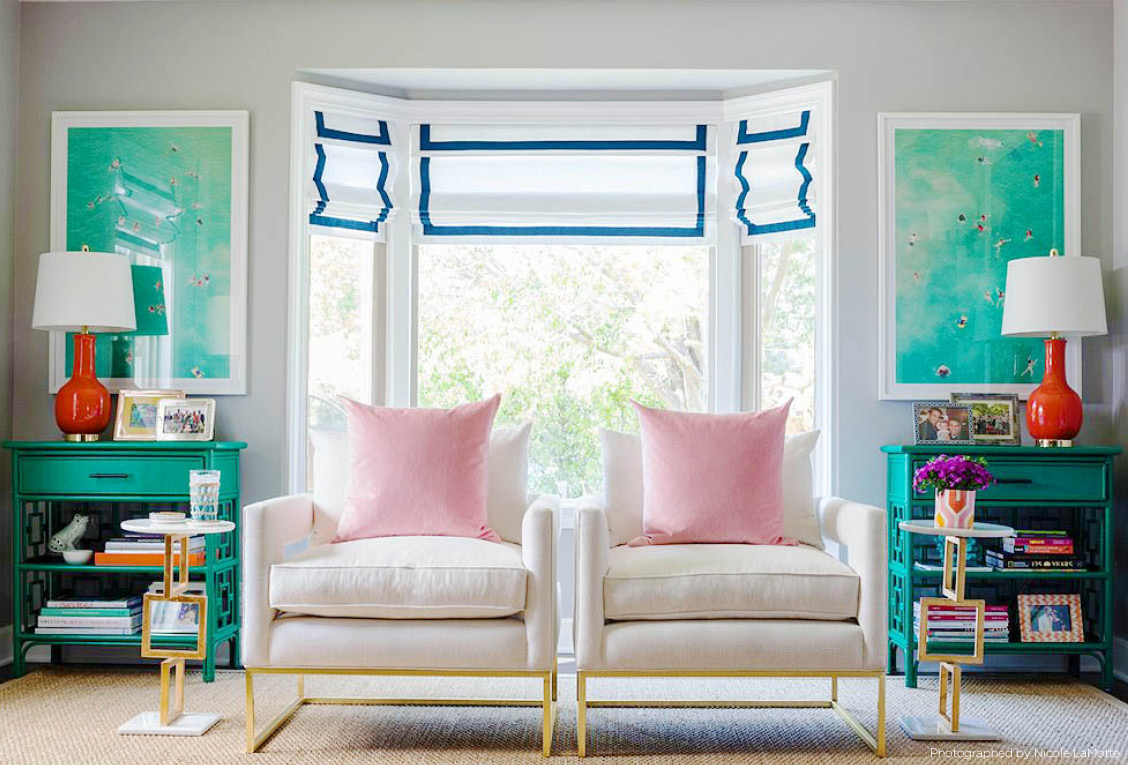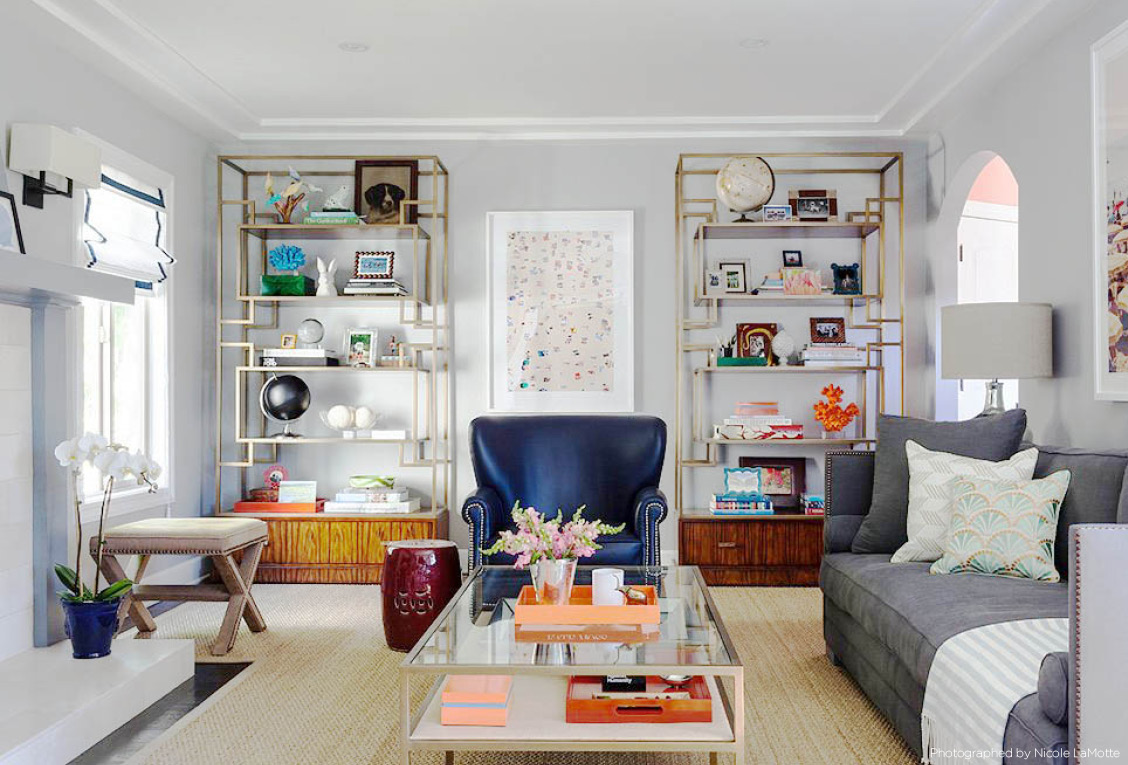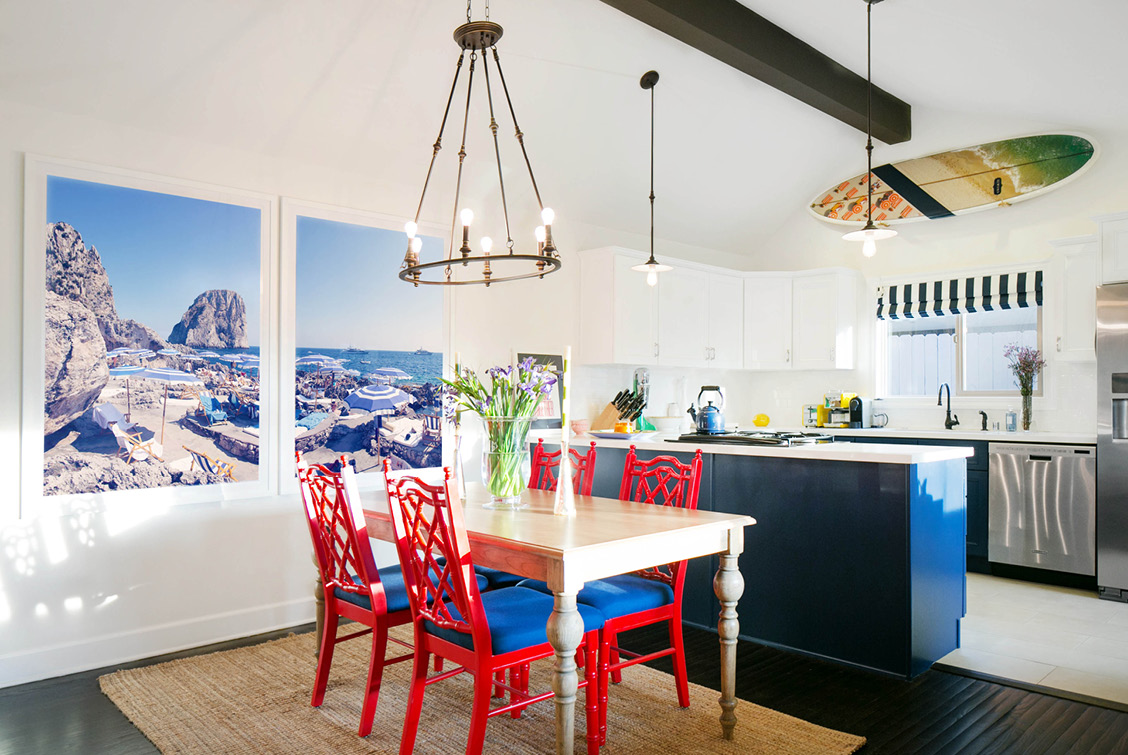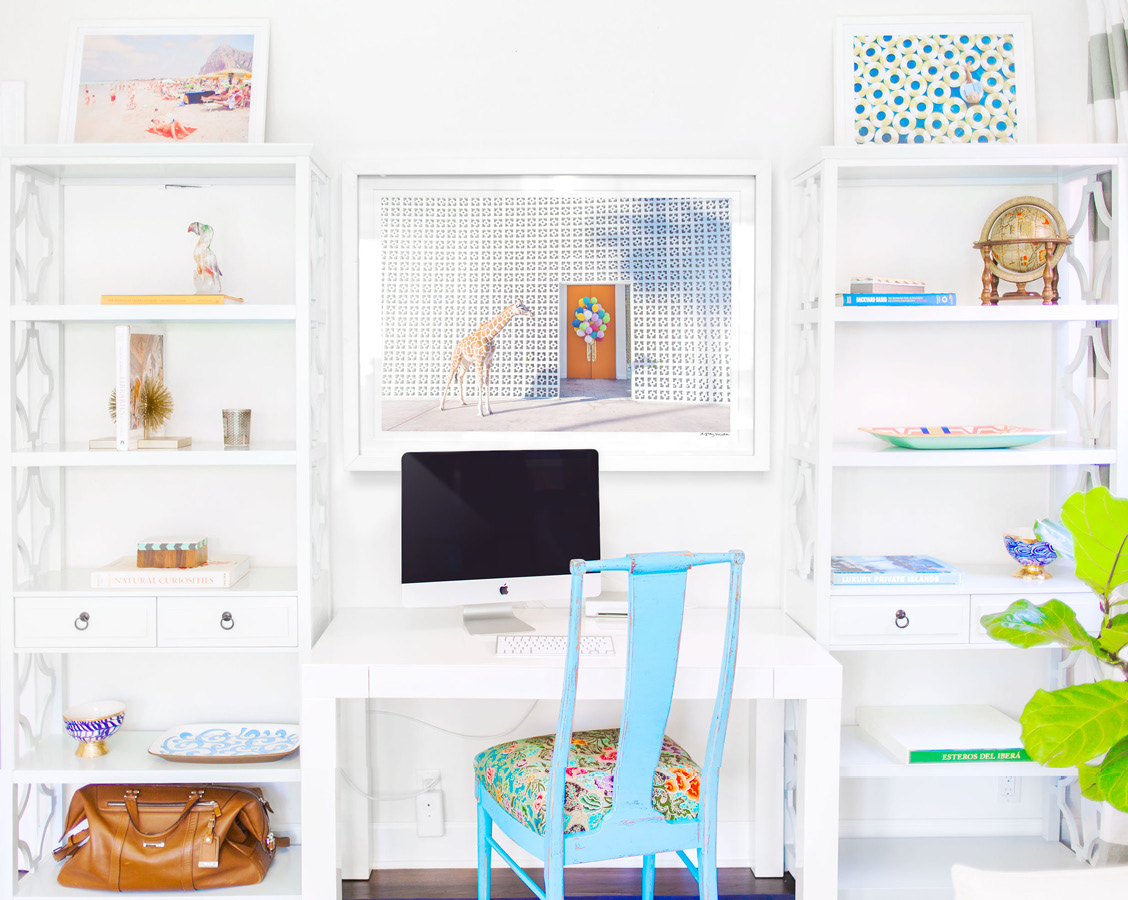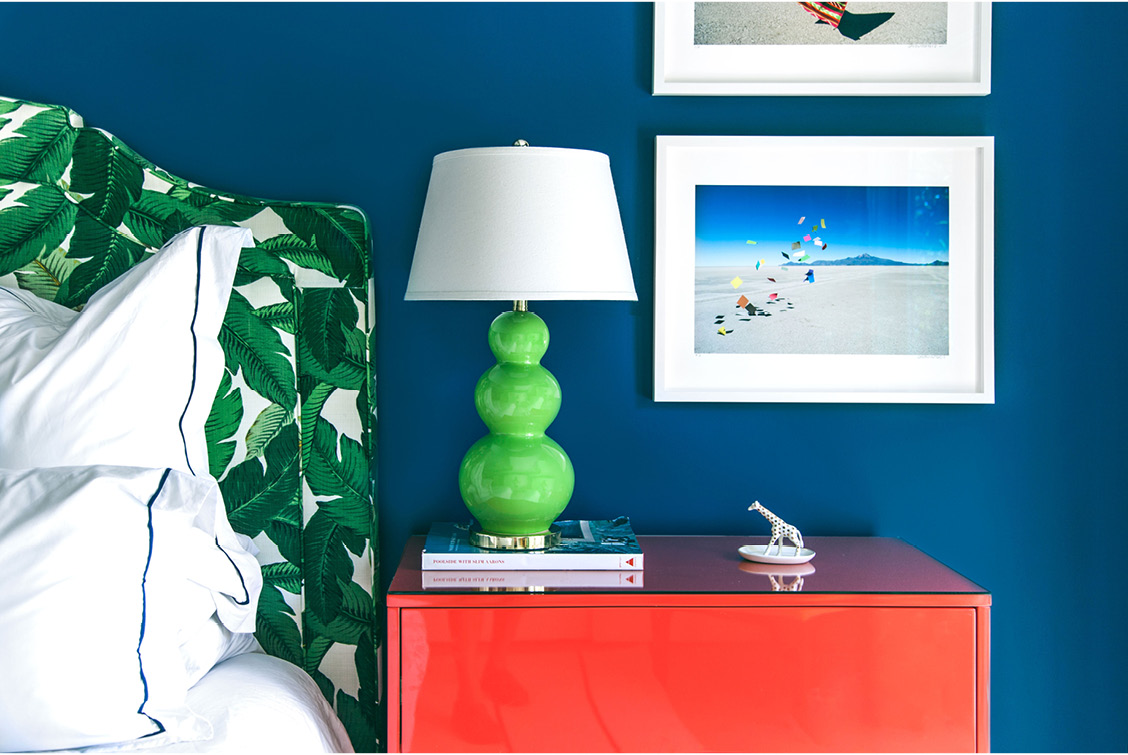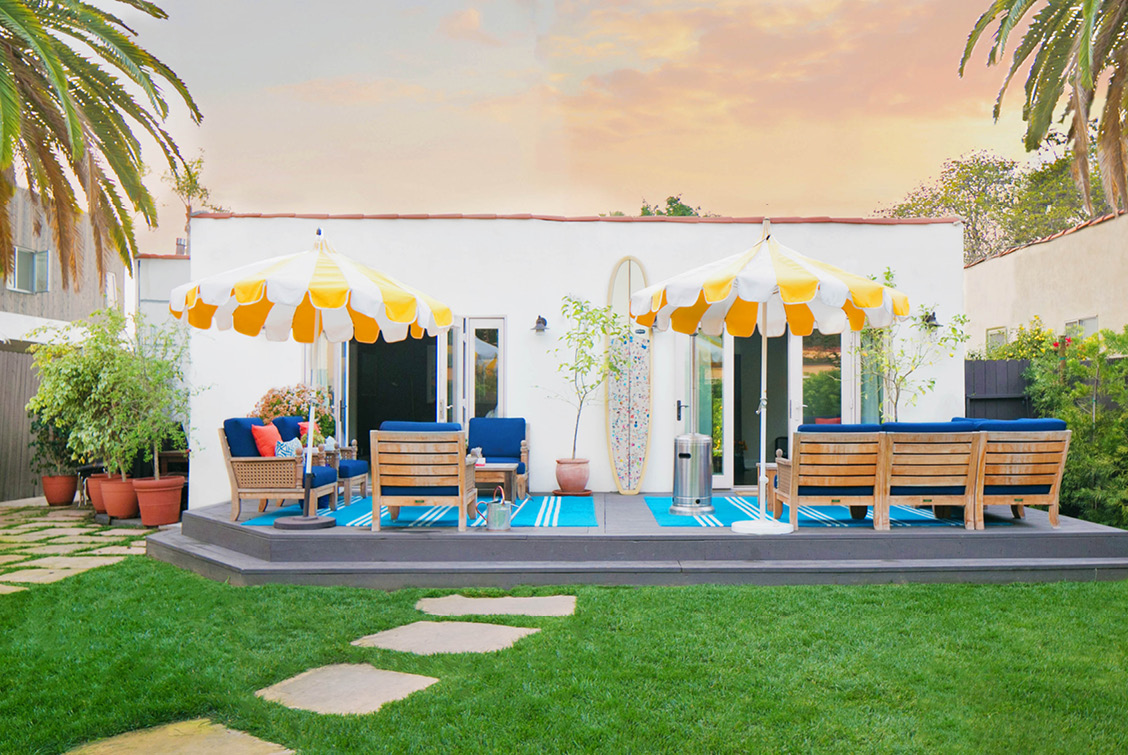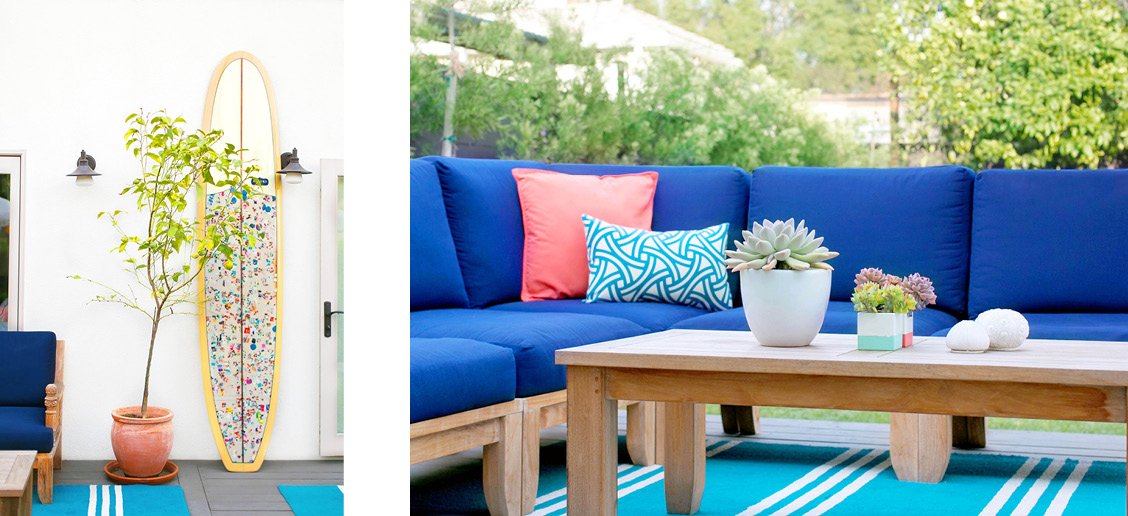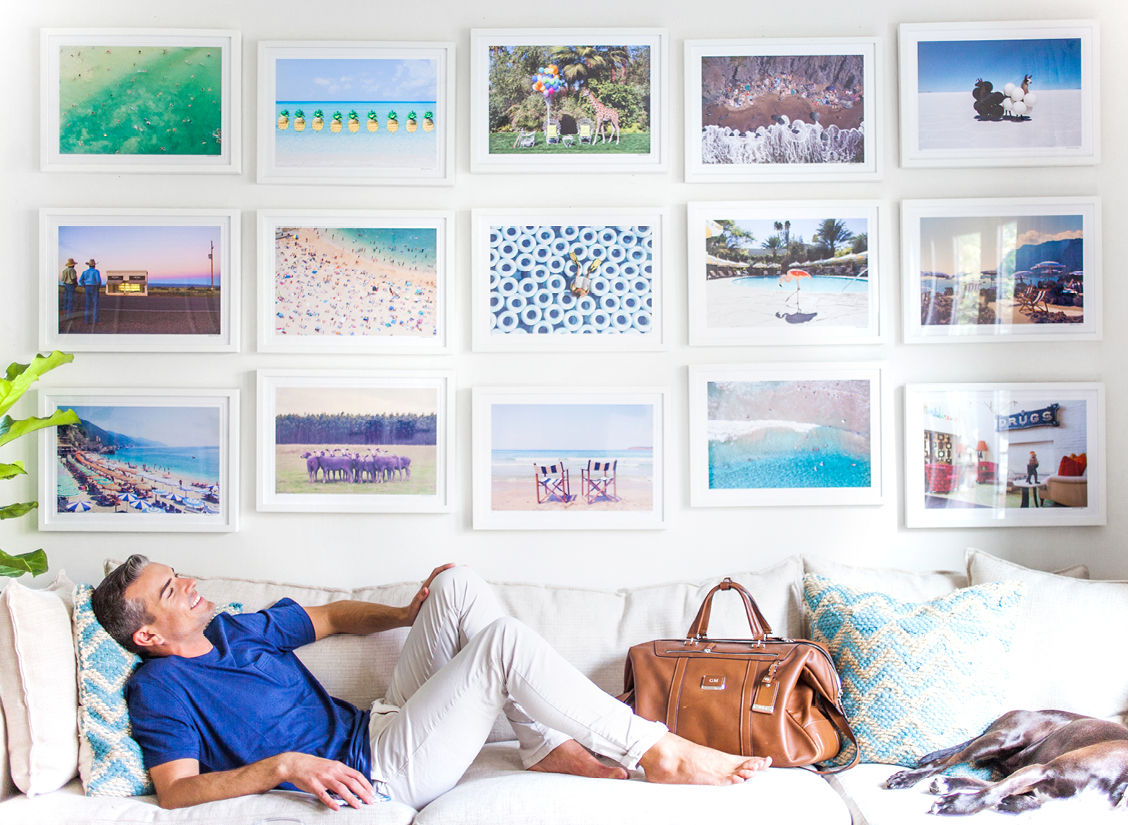 Gray Malin is one of my all time favorite photographers. His aerial bird's eye view of the world's best beaches have made his work a staple in homes across the country. I am such a fan of his work that I knew I had to have one of his pieces for my One Room Challenge! You can see the piece I ended up choosing for the challenge right here. Anywho, I came across Gray Malin's home tour today and wanted to share with you guys.
What I love most about Gray's home is that hes mastered the essence of West Palm Beach. With the use of a bold palm tree print in the bedroom, classic orange and white umbrellas on the patio, and touches of navy throughout the entire space, I am dying for an invite to his next dinner party! Also, can we please talk about his custom blue border roman shades for a second? These are so right up my alley…classic decor with a side of prep. Yes, please!
Gray Malin's kitchen also incorporates one of my favorite kitchen trends of the moment: white kitchen cabinets on top mixed with navy kitchen cabinets on the bottom. I have actually been meaning to do a whole blog post on this trend as I've been seeing it pop up more and more as of late!
Be sure to get the look below and shop a few classic Gray Malin pieces below! Happy Shopping. Xo. Lauren
Get The Look: