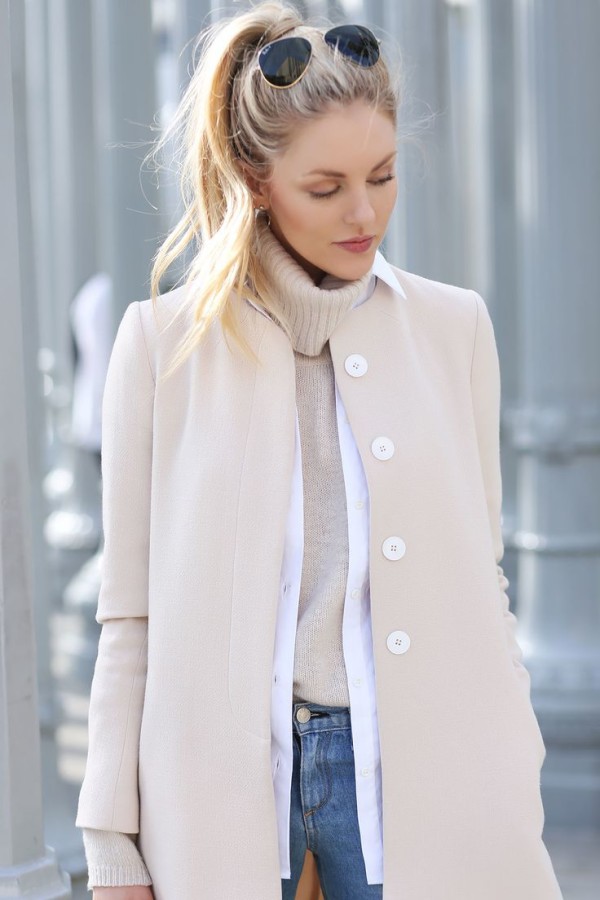 TGIF, lovelies! How was everyone's week? Sorry things were a little quiet around here. Sometimes there isn't enough hours in a day, you know what I mean? This weekend I'm excited for a little R&R. Looking forward to catching up with Meghan and Rich. Also, Hallie & Jess are back from Paris – can't wait to hear about their trip. #wanderlust. Today I bring you my favorite reads from around the web this week. Enjoy!
Did you know that 550 women start a new business every day? I came across this kickstarter campaign for a new documentary called Dream Girl which is currently in production. The documentary hopes to shine light on women business leaders and entrepreneurs. I can't wait to see the full documentary but you can learn a little bit more about production below! Also, thanks to Martha for sharing this lovely story!
Everything you need to know about Ebola via the New York Times. As I'm originally from Cleveland, this is whole Ebola saga is hitting a little too close to home.
A light and bright home tour with Shea McGee.
Just picked up these skinny jeans from Madewell last night. They are sooo comfy (also got them in the deep plum). And of course I had to get this oversized plaid shirt. #hellofall. Shop 30% off Madewell's sale section with promo code 'pickmeup' at check out.
Obsessed with this light fall look. More style inspiration here.
Who doesn't love a good quote? Via Inc.com.
I've added this faux leather skirt to my fall staples list. The piperlime collection has been seriously spot on!
Love this home tour of a Silver Lake home.
My new favorite style blog right now.
In case you're in the market for a vintage brass headboard.
I've been working on my crown braid skills. This sh*t is hard!
Hallie sitting pretty in Pariiiii. Bonjour!
Some friends and I are looking to plan a trip to Killington, VT for NYE. Has anyone been or have any recommendations? We're thinking about staying here.
Earlier this week on L-N.com..
Get ready to swoon over this Aussie pad.
Shopbop had their annual friends + family event. You can take a peek at some of my favorite picks here.
I also shared 5 things that help fuel my creativity. Do you have any good reco's?
< image via >