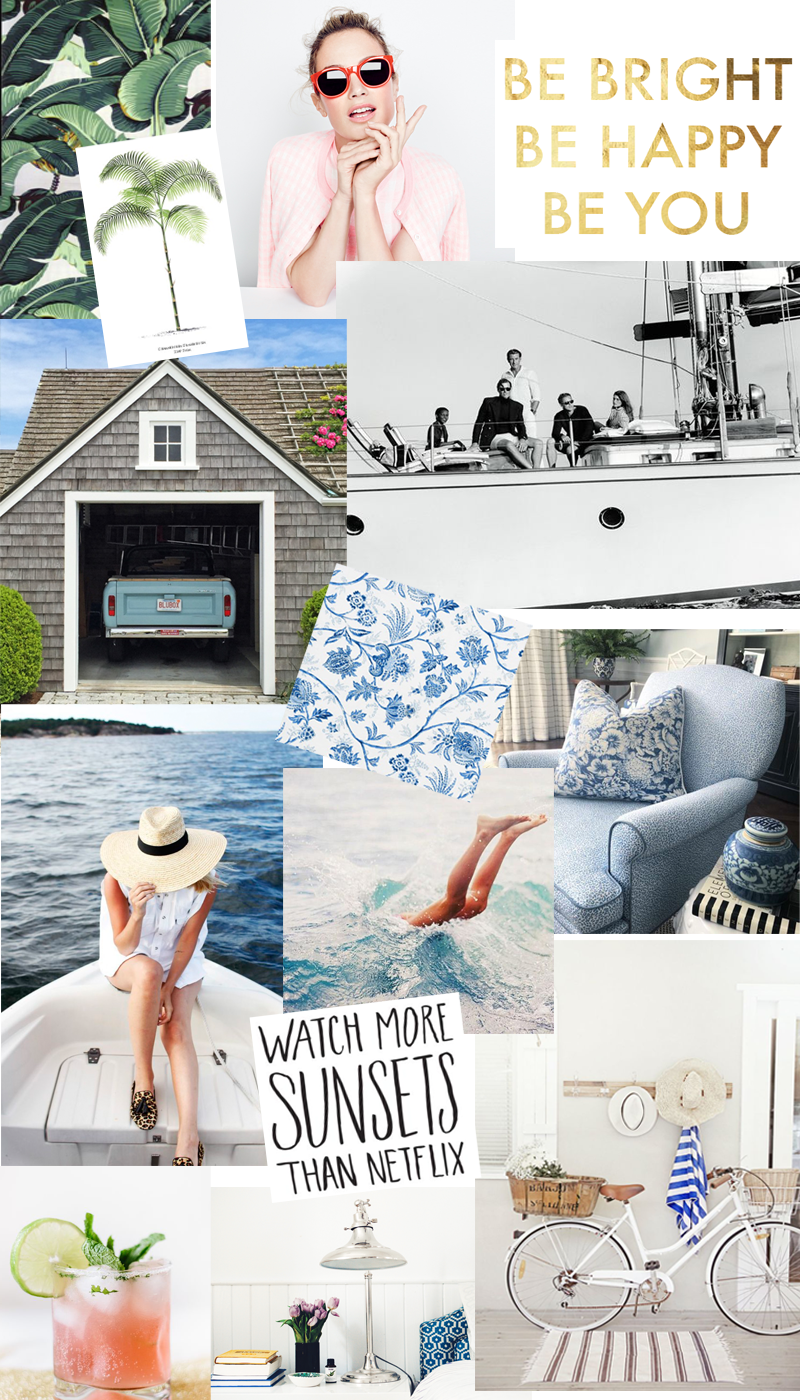 Happy Monday, friends! Can you believe it's the first Monday of 2017? How was everyones New Years Eve?
Last year I did a blog post around 5 tips for creating your 2016 inspiration board so this year I thought I could create the inspiration board for you! I included links below of where you could print out the images. You can also find the majority of images on my Chasing Summer Pinterest page.
A few of my favorite tips when creating an inspiration board: Start collecting your favorite images whether it be magazine tear outs, pieces of fabric, quotes, cards, and print outs. I love laying out the images before I pin them to my pinboard. Don't be afraid to use your gallery wall as apart of your overall gallery wall. Do incorporate jewelry or sparkly items to up the glam factor!
Wishing you and yours a happy and healthy 2017!
gift
Images
J.Crew Sunnies | Palm Tree Print | | Yachting Habitually Chic | Scarf in Hair | Blue Chair | Car | Mark D. Sikes Blue Fabric | Girl on the Boat | Palm Tree Print | Summer Bike | Dive In | Cocktail