One design trick I am dying to try is the simple string of white lights. It can be both whimsical and modern in any room of the home. After scouring the web for some of the best inspiration when it comes to this design trend, I've rounded up a few tips and tricks on how to keep it simple.
1. String a strand of lights above your couch or headboard. Don't be scared to get creative using already established structures and pieces of furniture in your home like wooden beams or a canopy bed. Adding a string of white lights can add a whimsical feel no matter what room.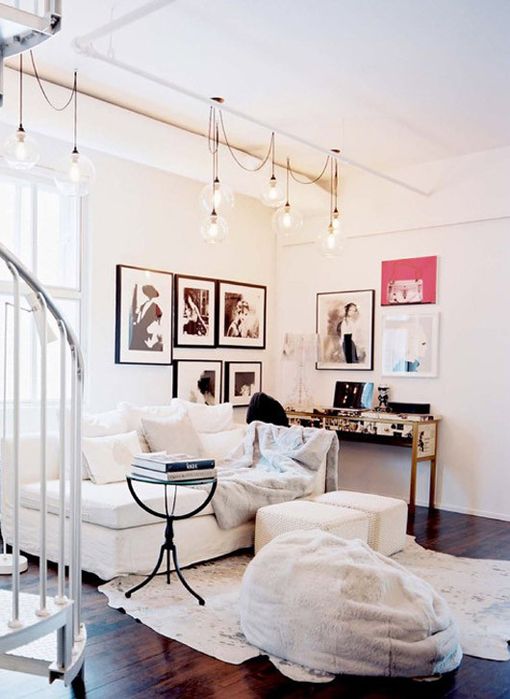 2. If there is one idea I may steal from this trend, it's from this photo below. Place a piece of driftwood against the wall and string the lights between the cracks. This will not only help add light to your room but it's a great way to add a focal point and texture.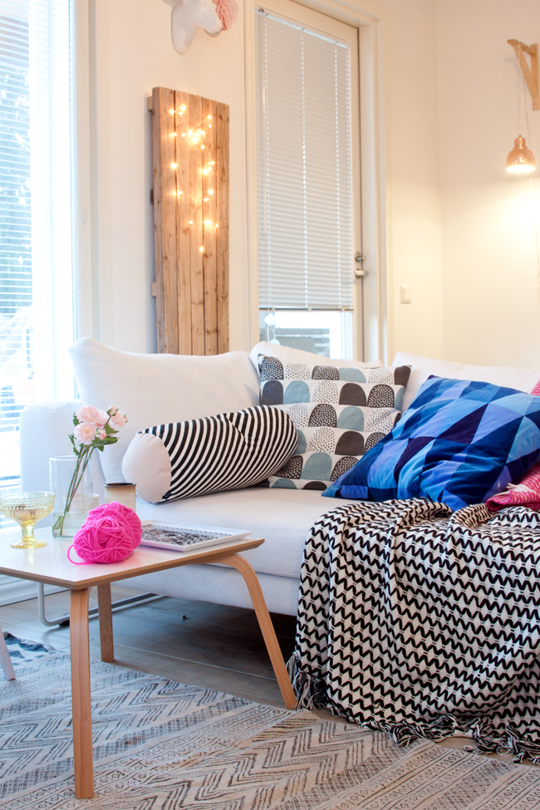 3. Place a mirror against the wall and string the lights around it. Tip: Pound a nail on either side behind the mirror to help keep the lights in place.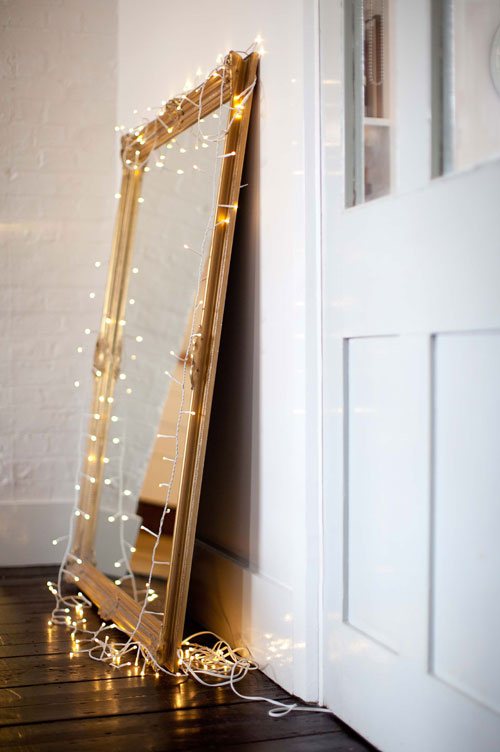 4. Hang one strand of the classic clear globe lights over your dinning room or kitchen table. Perfect for date night or a small dinner party.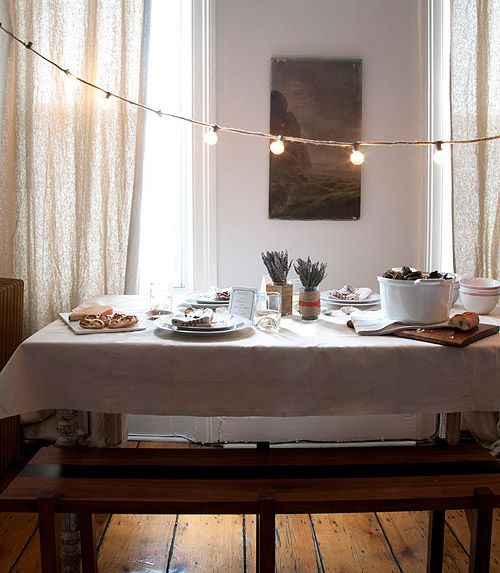 5. Intertwine a string of white paper lantern lights as a part of your table center piece. Tip: be sure to check the wattage and test the lights before dinner to ensure the bulbs wont over heat.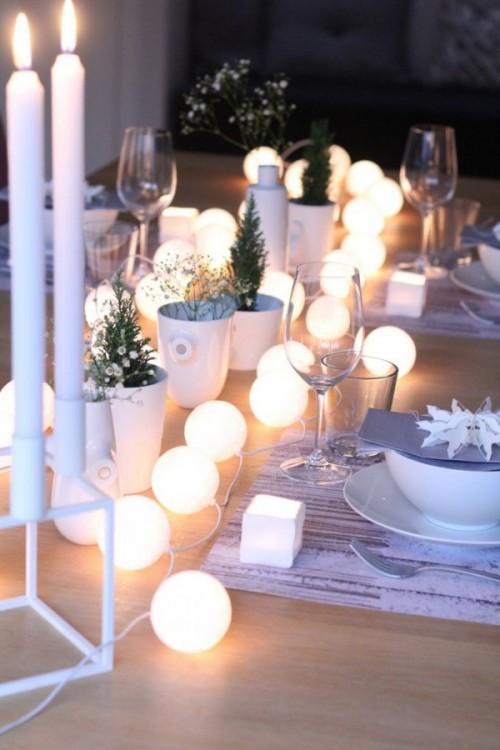 Pottery Barn has a great selection of lights to choose from no matter what your aesthetic + the prices are easy on the bank account. The classic clear globe lights are available in three different sizes for as low as $39.50 (try the oversized version for more of a vintage or rustic feel). I also love the classic clear globe design for outdoor spaces on a patio or strung underneath an umbrella. The mercury glass lights are just plain pretty and last but not least, Pottery Barn also keeps in stock your standard string of white lights. What do you think? Would you try this design trend?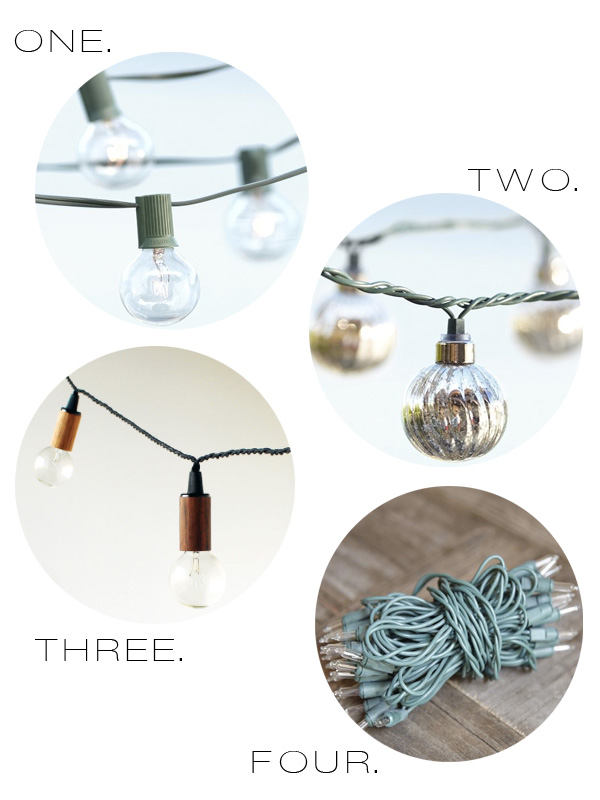 {Lights 1 // 2 // 3 // 4 + Images 1 // 2 // 3 // 4 // 5}