It SNOWED here yesterday, you guys. And right now, it's 21 degrees out (ok, I know, not as cold as Chicago) but you get the point. In case you stopped by on Monday, I shared a few of my resolutions for 2015. Rather then creating a check-list that is never going to happen (guilty), I'm focusing on larger resolutions that hopefully will help me create a more well-balanced life in 2015.
Hashtag ZEN.
I need every bit to help me stay motivated so today I've rounded up a few of my favorite motivational quotes – 20 to be exact. From Helen Keller to Steve Jobs, there's so much great inspiration out there and who doesn't love a good quote!? And side note, not all of them have authors so if you know who they should be let me know! I've collected all of these over the years and at the beginning, I really didn't care who said it, I just wrote it down. You know?
Let's get started, shall we?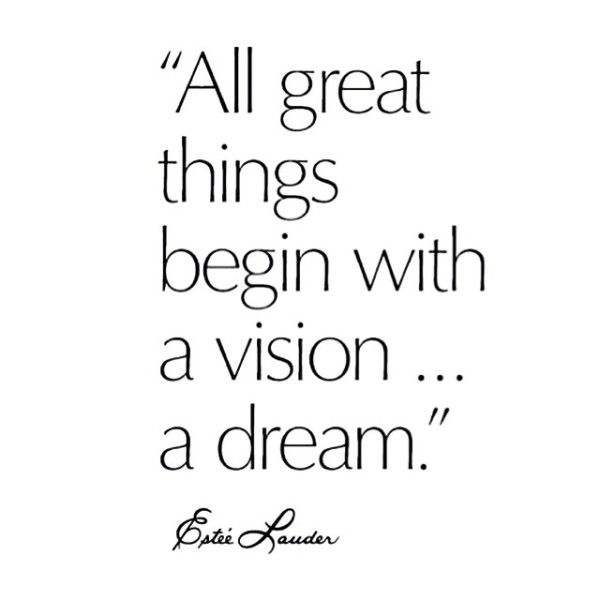 1. "Most people never pick up the phone, most people never ask. And that's what separates, the people that do things from the people that just dream about them. You gotta act. And you gotta be willing to fail… if you're afraid of failing, you won't get very far." Steve Jobs
2. "In the first 30 years of your life, you make your habits.  For the last 30 years of your life, your habits make you."
3. "If you want to live your life a creative way, as an artist, you have to not look back too much.  You have to be willing to take whatever you've done and whoever you were and throw them away."
4. "What are the ten things we should be doing next?  Write them down then come up with ten.  Slash the bottom seven and announce, we can only do three priorities at a time. It helps turn off the noise that is going on around you.  It allows you to focus a few things and say no to many things. The focus is always the future."
5. "When you grow up you, tend to get told that the world is the way it is and your life is just to live your life inside the world, try not to bash into the walls too much, try to have a nice family, have fun, save a little money. That's a very limited life. Life can be much broader, once you discover one simple fact, and that is that everything around you that you call life was made up by people that were no smarter than you. And you can change it, you can influence it, you can build your own things that other people can use. Once you learn that, you'll never be the same again." Steve Jobs
6."The minute that you understand that you can poke life and actually something will, you know if you push in, something will pop out the other side, you can change it, you can mold it. That's maybe the most important thing. It's to shake off this erroneous notion that life is there and you're just gonna live in it, versus embrace it, change it, improve it, make your mark upon it."
7. "You have nothing to lose, so forge ahead at full speed."
8. "Self centered is uninteresting."
9. It's a helluva start, being able to recognize what makes you happy." Lucille Ball
10. "Do what you can, with what you have, where you are." Theodore Roosevelt
11. "The way to get started is to quit talking and begin doing." Walt Disney
12. "Don't worry about being worried. You're heading out on an adventure and you can always change your mind along the way and try something else." Tracy Kidder
13. "Anyone who stops learning is old, whether at twenty or eighty. Anyone whokeeps learning stays young. The greatest thing in life is to keep your mind young." Henry Ford
14. "Every single cell in the human body replaces itself over a period of seven years. That means there's not even the smallest part of you now that was part of you seven years ago." Steven Hall
15. "Don't ask what the world needs. Ask what makes you come alive and go do it. Because what the world needs is more people who have come alive." Howard Thurman
16. "The heaviness of being successful was replaced by the lightness of being a beginner again, less sure about everything. It freed me to enter one of the most creative periods of my life." Steve Jobs
17. "Begin today. Declare out loud to the universe that you are willing to let go of struggle and eager to learn through joy." Sarah Ban Breathnach
18. "There are some things one can only achieve by a deliberate leap in the opposite direction." Franz Kafka
19. "Happiness is not in the mere possession of money; it lies in the joy of achievement, in the thrill of creative effort." Franklin D. Roosevelt
20. "Life is either a daring adventure or nothing." Helen Keller
Do you have a favorite quote? Xo. Lauren