True story: I'm a freeze baby. My co-workers can attest to this slash make fun of me because I literally have a blanket, space heater and multiple scarves sitting at my desk at any given time, you? It's safe to say that this has prompted my scarf obsession.
I have too many scarves to count but it's an obsession I'm quite ok with. If I ever develop a product line, I always say the first thing I would launch is a scarf line simply due to the fact that I wear them just about every day. As a result, I've searched high and low for the best of the best so today I bring you my Top 10 Blanket Scarves of the Season!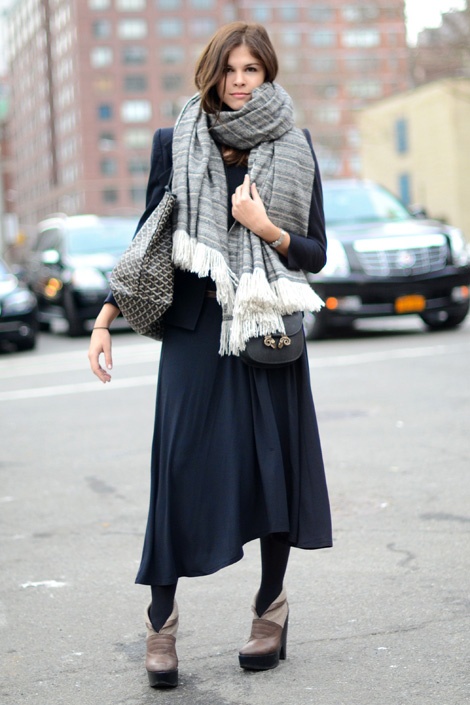 1. Zara Checkered Scarf: $29 dollars – Purchased. Wearing as I type this. $29 dollars. Need I say more?
2. Zara Jacquard Scarf: $49.90 dollars – Also purchased and also obsessed with.
3. Zara Multicolored Scarf: $49.90 dollars – Must.buy.
4. Asos Oversized Square Scarf: $34 dollars – Asos generally makes great blanket scarves season after season and this one is no exception.
5. J.Crew Drake's Patchwork Stripe Scarf: $89 dollars – Not your typical fall colors, but I love how bright this one is.
6. Madewell Blanket Scarf: $65 dollars – A girl should have at least one oversized plaid wool scarf in her closet, no?
7. Target Oversized Plaid Scarf: $16.99 dollars – Who knew Target was so on their game?
8. Zara Herringbone Scarf: $29 dollars – Classic grey, sure to compliment any outfit.
9. Asos Plaid Blanket Scarf: $34.11 dollars – Thumbs up emoticon.
10. J.Crew Geo Zigzag Scarf: $99 dollars – Last but not least, you can shop 25% off this one with promo code 'treat' at checkout!